Doctor Kamell

SERVING SEATTLE FOR 25 GREAT YEARS AND COUNTING!!
To all my patients who have entrusted their health care to me over the past 25 years, I thank you. Your referrals show your faith that I will provide the same high standard of care for your friends and family that I do for you. Because of you, our practice continues to grow.
We are focused on providing skilled chiropractic care that incorporates the most current research findings into your personalized program of care. Our goal is still to help you get better as quickly as possible while giving you the tools to keep yourself well.
I wish you a healthy 2015.

Dr. Lincoln Kamell, CCSP
Certified Chiropractic Sports Physician
Education
Logan College of Chiropractic, St. Louis, Missouri
Magna Cum Laude, 1990
Metropolitan Medical Center, St. Louis, Missouri
Externship, 1990

Oberlin College, Oberlin, Ohio
Bachelor of Arts in Psychology, 1982
Certification
Certified Chiropractic Sports Physician (CCSP), 1996

Board Eligible Chiropractic Orthopedist, 1997
Doctor of Chiropractic, Washington State
License #2489

Continuing Education
35+ hours per year attending seminars pertaining to spinal and extremity orthopedics, neurology, radiology, manipulation and chiropractic science
Membership
American Chiropractic Association Sports Council

Washington State Chiropractic Association

American Chiropractic Association

Preferred Provider
Regence, Blue Cross, Aetna, First Choice, United Healthcare, Group Health, Uniform Medical, Cigna, others.

Recommend our website to a friend!

---
Dr. Calvin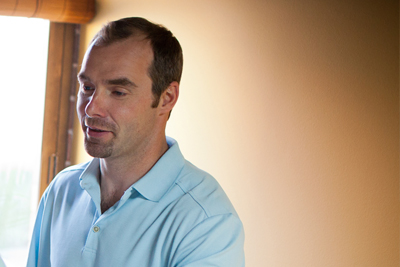 Dr. Calvin is a Chiropractic Physician, a certified physiotherapist and a certified chiropractic sports physician (CCSP). He completed his undergraduate studies majoring in pre-med and chemistry from Ball State University in Muncie, Indiana. He then attended Chiropractic College at Palmer College of Chiropractic in Davenport, Iowa. He received his advanced degree in sports injuries and rehabilitation from Logan College of Chiropractic in St. Louis, Missouri, and has attained over 1,000 hours of continuing education in the areas of sports rehabilitation and nutrition.
2008-Current Private Practice Seattle, Washington

1999-2008 Scottsdale, Arizona:
Clinical and Sports Rehabilitation Director
● Resident Sports Physician, ACE Training Center for Athletes
● Sports Physician, Arizona Football League
● Team Sports Physician, Gilbert Buffaloes Semi-Professional Football Team
● Team Sports Physician, AZ Fat Tire Mountain Bike Racing Team
● Assistant Sports Physician, RIO Salado Swim Club
● Consulting Sports Physician, East Valley Runners
● Consulting Sports Physician, Wado Karate
● Consulting Sports Physician, Mountainside Fitness
On site Coordinator and Clinical Director
● AAU Boys Basketball
● Arizona Grand Canyon State Games
● Ultra-Fit International Sports Performance Training Center
● ARR Desert Classic Marathon, Scottsdale, AZ
● El Tour De Phoenix, Mesa, AZ
● Arizona Beach Volleyball Dinosaur Tour, Scottsdale, AZ
Lectures on Sports Injury Prevention
● Arizona State University: Functional stability and rehabilitation
● Chandler-Gilbert Community College: Maximizing clinical outcomes
● East Valley Runners: Illiotibial Band Syndrome, Shin Splints
● Leukemia and Lymphoma Society: Plantar Fascitis
● Mesa High School Boys and Girls Track Team: Flexibility and sports injury prevention