Meet Our Massage Therapists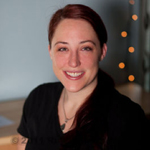 Melanie K. Johnson, LMP
: Melanie graduated from Everest College and is accomplished in medical, sports, pregnancy and Swedish massage. She is also certified in Intra-Oral massage, which is very effective in relieving pain and tension associated with TMJ Disorder, clenching/grinding of the jaw, and chronic tension headaches. Her specialty is injury rehabilitation, complimenting chiropractic care and getting results. Melanie is intuitive in her approach to massage and has left patients raving about their service. Melanie is a provider with Premera, Lifewise, KPS Aetna, Cigna, Corvel, Great West, UHC, FC and L&I. License #MA60058439
.





---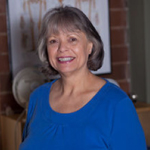 S
usa
n Shrewsbury, LMP:
Susan graduated with honors from Ashmead College and began work as a massage therapist in January of 2000. She is a Seattle native who enjoys travel and has hitchhiked from Wales to Greece in 1972, visited East Africa in 1981 and took up Scuba in the mid 80s (Roatan, Honduras and the Sea of Cortez were among her favorite dive trips). She has continued her education with classes in Myofascial Release, Pregnancy Massage, Connective Tissue Massage (for migraines and headaches), Craniosacral Therapy, Lypossage, Reflexology, Jin Shin Do and most recently, became a Reiki Master. Even if you do not understand what all of these different therapies are, you can be assured what it will mean to you is a lot of physical relief! Susan is a provider with Regence, Premera, Lifewise, KPS Aetna,Cigna, Corvel, Great West, UHC, FC, and L&I. License #MA00014762.
---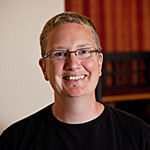 Taylor Sheehan-Farley, LMP
: Taylor has been practicing massage since 1994 after graduating from The Desert Institute of the Healing Arts in Tucson, AZ. She integrates Myofascial Release, Swedish, Deep Tissue, and Thai Table Massage, specializing in sports and injury relief, with a focus on structural balance and relaxation. She also has training in Sports Massage, Shiatsu, Kinesio Taping, and Pregnancy Massage. She has continued her education in related fields to improve her knowledge and to better assist her clients. She has completed the certificate program for Sports Medicine and Human Performance at the University of Washington, as well as the Fitness and Nutrition consultant program at the Body Mind Academy. Taylor has had the opportunity to work with the University of Washington Husky Athletic Training Room for 3 years. Taylor uses her extensive knowledge and experience to support you in your treatment and help you wherever your path may lead you. Taylor is a provider with Premera, Lifewise, KPS Aetna, Great West, Pacific Care, UHC and L&I. License #MA00008202.
---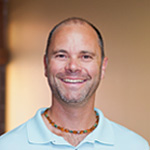 Wm John Poll, LMP
: John is a 2008 graduate of Brenneke School of Massage- Cortiva School of Massage Therapy, where he completed a 15-month curriculum totaling 1,000 hours. John's primary area of focus includes treatment of chronic pain, due to injury, reduced tension and stress, and restorative maintenance. His unique approach is personally stylized, structurally based, and includes a variety of popular massage techniques. The Body Cushion Support System is also incorporated for greater comfort and overall massage benefit. John served on the Faculty of Cortiva Institute of Seattle - Seattle School of Massage Therapy as a Teaching Assistance for over 2 years, ans is a member of Associated Bodywork & Massage Professionals. He strives for the latest advances in massage approach, style, and technique. John is a provider with Premera, Lifewise, KPS Aetna, Great West, Pacific Care, Cigna, UHC, L&I, and First Choice. License #MA60004130.
---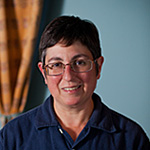 Rosemarie Glaser, LMP
: Rosemarie graduated to of her class from the Massage Arts & Sciences Center of Phila in 1996 specializing in myofascial massage. In 1998, she was accepted into an intensive apprenticeship program specializing in connective tissue massage and structural balancing. In 2005 Rosemarie graduated as a Guild Certified Feldenkrais Practitioner. She uses a combination of medical massage techniques and the integration of structure and movement in her treatments to focus on helping you attain the goals you have for the health you want. Her techniques work well for autoimmune disorders, auto accidents, postural and movement restrictions from injury and/or surgery that help assist in overall health benefits. Rosemarie is a provider with Premera, Lifewise, KPS, Aetna, Cigna, Corvel, Great West, UHC, L&I, and First Choice. License #MA0021095.
---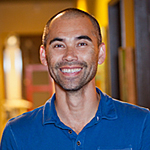 Johnny McCree, LMP:
Johnny specializes in Deep Tissue and Sports Massage. This includes deeply focusing in on a problem area such as neck and shoulders while also adressing whole body stress relief. His main interest is the well-being of his clients. Through Myofascial Release, Manual Lymph Drainage, Trigger Point Therapy, Deep Tissue and Swedish Massage, Johnny can relieve effects of stress, chronic pain, headaches, repetitive motion syndromes and tendonitis. Johnny is a Nationally Certified Massage Therapist. He graduated from Ashmead School of Massage in 2006 with over 970 hours of training in massage and is a Certified Aromatherapist. After graduating, he became a Teacher's Assistant in Kinesiology at Ashmead. Johnny is a member of the AMTA, a provider with Regence, Premera, Lifewise, KPS, Aetna, Cigna, Corvel, Great West, UHC, L&I, and First Choice. License # MA00023397.